Private Jet to Braunschweig Airport: Business Flight Centre
Braunschweig Wolfsburg Airport is not only an important hotspot for European aviation research but is also a huge focal point of the automobile industry. Top executives from VW fly from here to destinations all over the world, with corporate jets regularly shuttling between Braunschweig and Ingolstadt or Stuttgart for the most efficient exchange between VW and its subsidiaries Audi and Porsche.
Braunschweig (BWE): Airport for Research and Private Flights since 1936
Flight operation in Braunschweig dates back to 1916, but the airport didn't open until 1936, at which point the airfield located in the west of Braunschweig was exclusively used by the Luftwaffe. In the same year, the German Research Institute for Aeronautics, a predecessor of today's German Aerospace Centre (DLR), was founded. Following the war, it first resumed its research work at Braunschweig Airport in 1953.
In 1955, resumption of flight service followed, although the airport was primarily used by aviation clubs and the academic aviation group of Braunschweig University of Technology. Because the airport was so close to the East German border, flight enthusiasts from West Berlin came to the airport for sports and glider flights.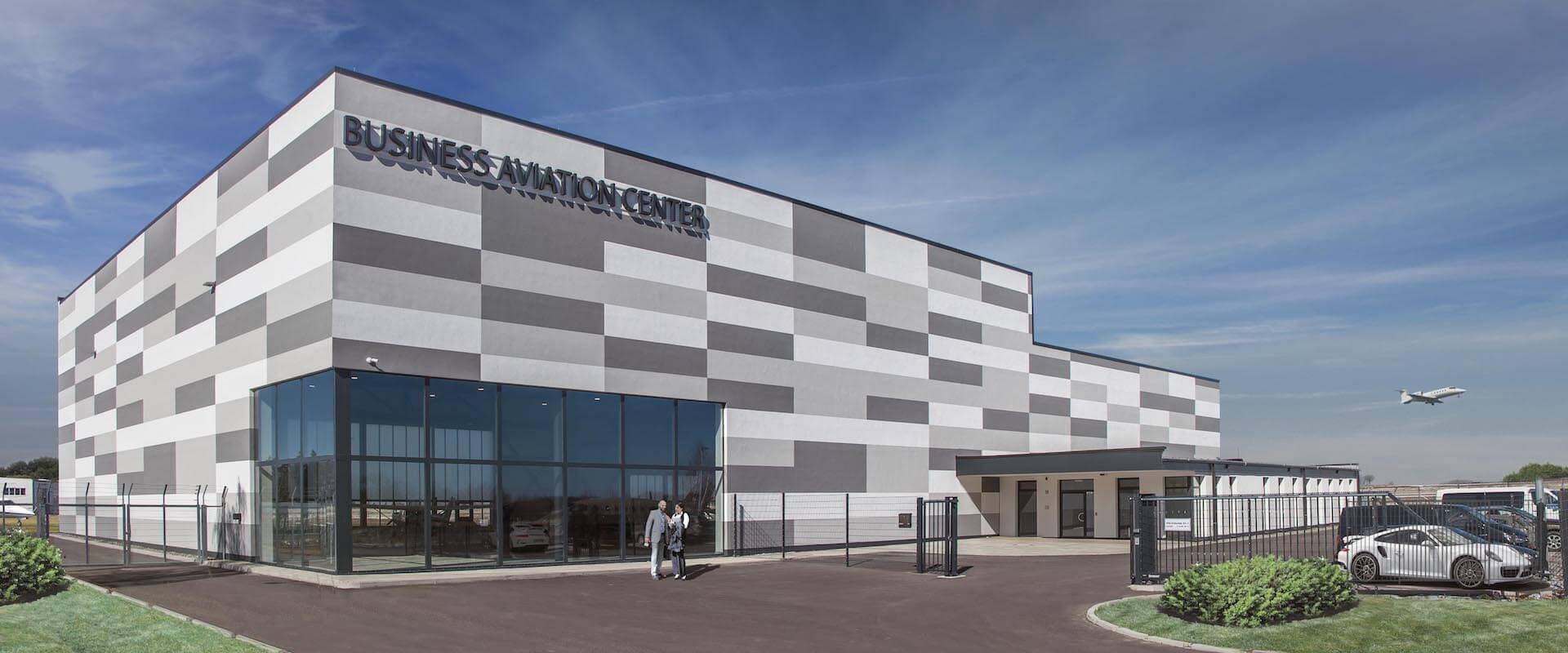 In 1967, the asphalt runway was built, which made it possible to fly heavy aircraft to and from Braunschweig. The main beneficiary of this development was Volkwagen AG, which was then able to use the airport as a base for its fleet of corporate jets. The airport was expanded in 2009 and the runway extended to 2,300 metres. Today Branschweig Airport continues to be an important test landing site and is also the home base for VW's business flights to and from Braunschweig.
Braunschweig Wolfsburg Airport (BWE): Business Jets and Test Flights
Following Hannover Airport (EDDV / HAJ), Braunschweig Wolfsburg (EDVE / BWE) is the second busiest airport in Lower Saxony. It is 84 metres above sea level and recorded 164,898 passengers and 29,236 flight movements in 2016. Since the airport is not used by commercial airlines, all Braunschweig flights are by private, charter, and business aircraft.
Braunschweig Wolfsburg is both the central traffic hub of the region and a research airport. Some 2,500 experts from companies, research facilities, and the Federal Aviation Office work at the airport to optimise air traffic. Braunschweig University of Technology and the DLR test prototype aircraft on the 2,300-metre-long runway. Private jets in Braunschweig can land and take off between 7am and 10pm. Six night flights with a noise level of more than 75 dbA are allowed per week.
In addition to Volkswagen Air Service operated business jets at Braunschweig Airport, other local operators offer shuttle flights by private jet or helicopter to various destinations. The runways are suitable for propeller engines, short and medium range jets, and regional aircraft. Braunschweig Wolfsburg was the first airport in Germany to make use of GPS technology and is one of the only airports with an east and west GPS route.
| | | |
| --- | --- | --- |
| Runways | Length and width | Surface |
| 08/26 | 2.300 m x 45 m | Asphalt |
Braunschweig Airport Location
Braunschweig Wolfsburg Airport is located in the town of Waggum directly on the A2, eight kilometres north of Braunschweig and 24 kilometres southwest of Wolfsburg. Braunschweig city centre is an easy transfer by car hire, taxi, or limousine.
Distance from BWE Airport to:
Braunschweig: approx. 8 kilometres by car
Wolfsburg: approx. 24 kilometres by car
Hannover: approx. 63 kilometres by car
Private Jets in Braunschweig: Fast, Comfortable and Discrete
At the General Aviation Terminal (GAT), flights by helicopter or private jet in Braunschweig can be organised to suit your exact schedule, which is particularly helpful when your meeting diary is tightly packed and time is of the essence. There's no need to wait in queues for either check-in or security. You simply arrive at the terminal and proceed within minutes to your aircraft. In addition to servicing VW's corporate travel and private jet hire, Braunschweig Airport flights also operate for medical emergencies as well as express freight.
The airport's restaurant, Il Terrazzo, serves Italian cuisine in the dining room or on a generous terrace with a view of the airfield. Gourmet on-board catering is available from TAKE C'AIR, also located directly at the airport. The air catering experts have a reputation for their high quality standards and are happy to accommodate your menu wishes.
Top Connections from Braunschweig Wolfsburg Airport
Executives from international companies need the quickest and most uncomplicated means possible to keep in touch with widespread branches and divisions, with some business trips having very little planning time. That's where a business jet from Braunschweig can make all the difference. There's no need for arriving two hours ahead of departure as with commercial flights. Within about an hour, you could be in Stuttgart, Ingolstadt, or Munich or just over an hour in Salzburg. There's no quicker or more comfortable way to travel.
Private Jet to Braunschweig: VW Global Headquarters
Four million people live in the Hannover-Braunschweig-Göttingen greater metropolitan area stretching from Nienburg on the Weser River in the north to Harz in the south. Braunschweig and Wolfsburg aren't the largest cities, but as home to a major factory and the worldwide headquarters for Volkswagen AG, respectively, they represent great economic importance. In addition to its chief industries of transportation and electric mobility, the region is also known for its excellent scientific landscape. Braunschweig Wolfsburg Airport is the top ranking research airport in Europe. Whether you have regular meetings at VW facilities or in connection to the region's many other sectors, a charter flight organised by JetApp will see you quickly and comfortably to your meeting.
Airport Facts
Airport code: EDVE / BWE
Altitude: 84 m (276 ft) above MSL
Passengers per year: 164,898 (2016)
Aircraft movements per year: 29,236 (2016)
Aircraft: propeller engines, short and medium range jets, regional aircraft
Runway operating hours: 7am to 10pm
Runways: 1 (2,300 m)
Top Connections
Stuttgart Airport (Germany)
Ingolstadt Manching Air Base (Germany)
Munich Airport (Germany)
Frankfurt am Main Airport (Germany)
Salzburg Airport (Austria)
Hannover Airport (Germany)
Linz Airport (Austria)
Paris Le Bourget (France)
Vienna Airport (Austria)
Prague Airport (Czech Republic)
Berlin Schönefeld Airport (Germany)
Memmingen Airport (Germany)
Bremen Airport (Germany)
Hamburg Airport (Germany)
Stockholm Bromma Airport (Sweden)