Arrange Your Private Jet Charter to Naples Airport
Naples Airport – or Aeroporto di Napoli-Capodichino – is one of the most important airports in Southern Italy. The airport, which is a mere seven kilometres outside the city, is a starting point and destination for many visitors to the Amalfi Coast and its nearby islands. Despite its small size, the airport boasts a range of services and amenities exclusive to private passengers.
Air Travel on the Almafi Coast: The History of Naples Airport
Opened in 1910, the airport primarily served military purposes. 40 years after its construction, the airport was opened to civil and commercial air travel. However, much of the airport remains in military or non-commercial hands. Aside from the two passenger terminals, an aeronautical testing ground and a United States Navy base are both located close to the airport's grounds. Currently, the airport will not be expanded or built upon for reasons of confined urban development and increasing noise and environmental pollution. Consequently, many flights to Naples have been redirected to Salerno Airport in recent years. Salerno is also on the coast and about an hour's drive from Naples.
Naples International Airport Location
Distances from Naples Airport to:
Old town: approx. 7 kilometres by car
Yacht harbour: approx. 9 kilometres by car
Positano: approx. 60 kilometres by car
Private Jet Charter: Naples and Beyond
The Neapolitan airport is located about seven kilometres northeast of the city centre. Due to its location on the Gulf of Naples, the airport is an ideal starting point and destination for flights around the Mediterranean region. Of course, plenty of other destinations can also be reached with a private jet from Naples. The most popular destinations for flights from Naples include: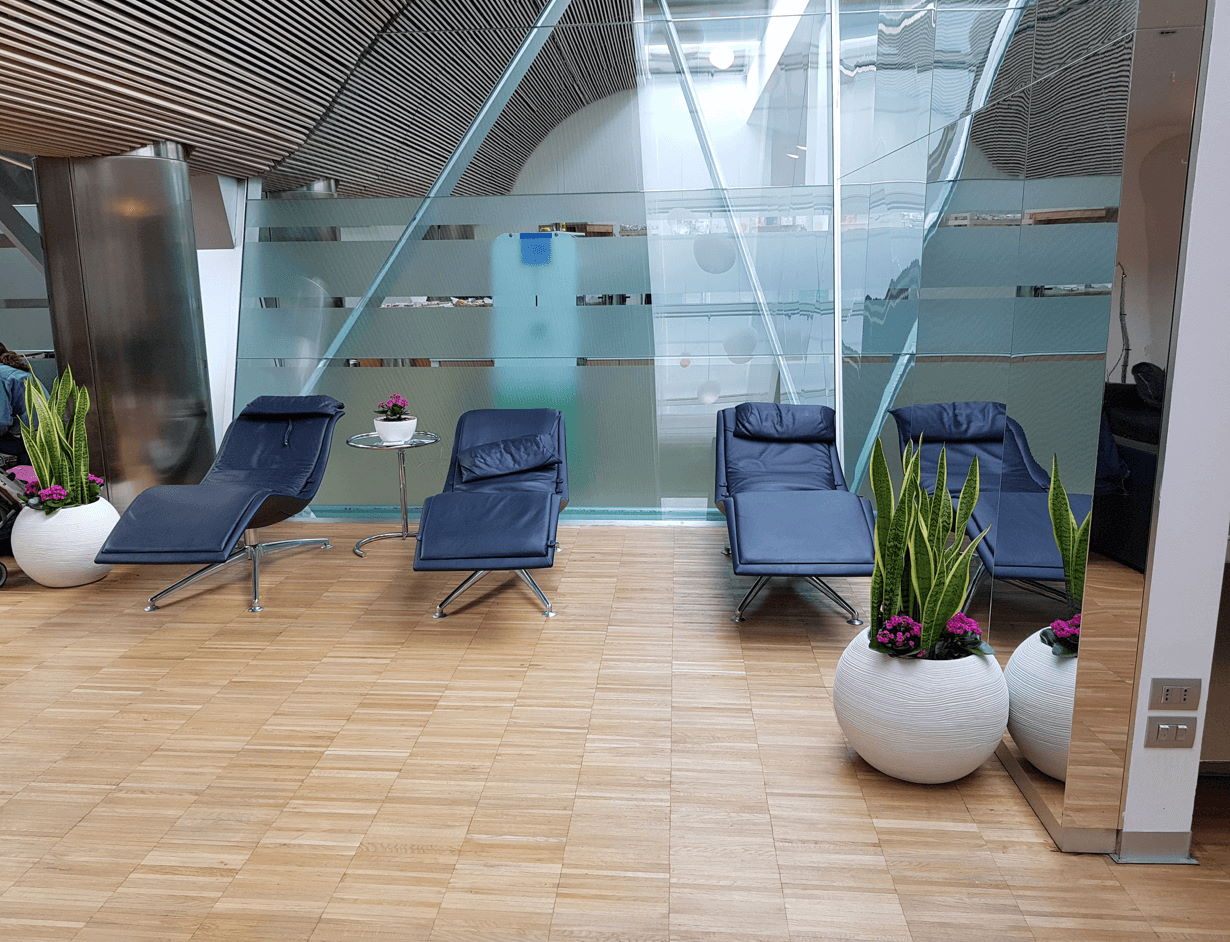 Business flights from Naples to Rome (CIA) take less than an hour. The distance from the airport to the Italian capital is about 15 kilometres. Flights from Naples to Nice (NCE) take approximately 1 hour and 15 minutes. Nice Airport is seven kilometres outside the city, right on the Côte d'Azur. As nearby Monaco does not have an airport of its own, NCE Airport also serves as the destination for onward travel to the Principality. Monaco can be reached by helicopter from Nice Airport in a matter of minutes. The flight time from Naples to Milan (LIN) is just over an hour. By car, transfers from the airport to the city centre take half an hour. For onward travel to Lake Maggiore or Lake Como, we recommend chartering a helicopter. A charter flight from Naples to Paris-Le Bourget (LBG) takes about two hours. The centre of Paris is about 16 kilometres away, whilst the business centre La Défense is about 20 kilometres away. Flight time on a private jet charter from Naples to Olbia (OLB) is about an hour. From there, the Costa Smeralda region is very easy to reach by car.
The Neapolitan airport serves the third-largest city in the country and the entire Amalfi Coast. Naples Airport also serves as a starting and destination airport for travellers visiting Capri or Ischia. This makes Naples International Airport an important traffic hub for the whole of Southern Italy. Each year, more than 63,000 aircraft (2016) are handled at the airport, carrying over 6.7 million passengers (2016). For especially comfortable travel, a VIP lounge with exclusive services is available at the airport. The lounge is located in the departure area opposite Gate 17 and is open daily from 5am to 9pm.
Naples Airport has a runway with a north-east orientation, which is 90 meters (295 ft) above sea level. Approach is possible according to both Visual Flight Rules (VFR) and Instrumental Flight Rules (IFR).
| | | |
| --- | --- | --- |
| Runway | Length and width | Surface |
| 06/24 | 2,628 m × 45 m | Asphalt |
In order to protect the city's inhabitants from high noise pollution levels, night flights to and from Naples are restricted. Between 11pm and 6am, take-off and landing is strictly prohibited. Exceptions are made, however, for emergencies and flights on government business. The airport itself is open daily from 3.30am to 11.30pm
Transfers for Business Passengers from Naples Airport
Naples Airport is approximately 7 kilometres from the city centre and can be reached by car in about 15 minutes. Several car rental companies are located at the P5 parking area of the airport. From Arrivals, the parking area can be reached by shuttle, which runs between 7:30am and 11:30pm in five minute intervals. Passengers can also reserve a car at the airport. The airport also offers a complete valet service, which includes long-stay parking and other services such as washing, maintenance checks, and tyre changes.
Private Jet Charter to Naples: Explore the Amalfi Coast
Ideal for business flyers and private travel, a flight to Naples in a private jet ensures fast and discreet travel. The city itself offers numerous cultural attractions and is situated in a breathtakingly beautiful part of Italy. Those wishing to relax after a visit to the historic city centre or the Castel Nuovo can do so at the Naples Marina. At the Marina, guests can experience authentic Neapolitan cuisine, all the while enjoying a view of Vesuvius. From the harbour, visitors can take a tour of the Mediterranean. On a chartered yacht, the islands of Capri and Ischia can be reached in less than an hour. Naples is also an ideal starting point for numerous day trips around the Amalfi region. Pompeii, for example, is about 25 kilometres away, whilst the sea town of Positano can be reached from Naples in about one hour and 30 minutes.
Airport Facts
Airport code: LIRN / NAP
Surface area: 90 m (295 ft) above MSL
Passengers per year: 6,775,988 (2016)
Aircraft movements per year: 63,095 (2016)
Runway operating hours: 6am to 11pm
Runways: 1 (2,628 m)
Top Connections
Rome Ciampino Airport (Italy)
Nice Airport (France)
Milan Linate Airport (Italy)
Paris Le Bourget Airport (France)
Olbia Airport (Italy)
Bari Airport (Italy)
Geneva Airport (Switzerland)
London Luton Airport (UK)
Salerno Airport (Italy)
Venice Airport (Italy)
Florence Airport (Italy)
London Farnborough Airport (UK)
Cannes Airport (France)
Pisa Airport (Italy)
Zurich Airport (Switzerland)