Private Travel: Charter Flights to or from Fuerteventura
El Matorral Airport is located about 5 kilometres from the capital, Puerto del Rosario, on the eastern coast of the Atlantic Ocean island of Fuerteventura. The short distance makes the connection to or from the airport to the city particularly convenient for business travellers heading off to destinations on the European continent. Every year, over 45,000 flights take off or land at Fuerteventura Airport.
Fuerteventura Airport History
In 1940, what was later to become Fuerteventura (FUE) Airport had its beginnings as a military airfield in Tefía. It first officially opened to civilian air traffic in 1959 after an initial relocation. to Los Estancos in 1952. After problems arose due to persistent wind gusts, it relocated again in 1969 to the coast at El Matorral, south of the island's capital of Puerto del Rosario, where it remains today. The easy connection to the city centre and picturesque location on the water make for an ideal location for the transport hub.
Thanks to the extensive expansion of the terminal building by airport operator Aena, the airport now has the capacity to handle around 8 million passengers on an area of ​​93,000 square metres. New features include six new luggage carousels, a boarding area extended to 24 gates, six additional sky bridges, and a new check-in area, as well as the renovation of the terminal itself.
Fuerteventura Airport Location
Distance from Fuerteventura Airport to:
Puerto del Rosario city centre: approx. 7 kilometres by car
Corralejo: approx. 40 kilometres by car
Corralejo Natural Park: approx. 33 kilometres by car
Following your charter flight to Fuerteventura, transfer options include taxis, which can bring you to the harbour, to Puerto del Rosario, and back to the airport in comfort. If you plan on seeing more of the island and enjoy the independence of having your own transport, numerous hire car agencies operate directly at the airport terminal, which include luxury car options. If you plan to charter a private jet from Fuerteventura and want to use your own vehicle to drive to the airport, 1,650 parking spaces are available for passengers. It's possible to save time and stress by reserving a space ahead of time online.
Private Jet Charter in Fuerteventura: Travel in Exclusive Comfort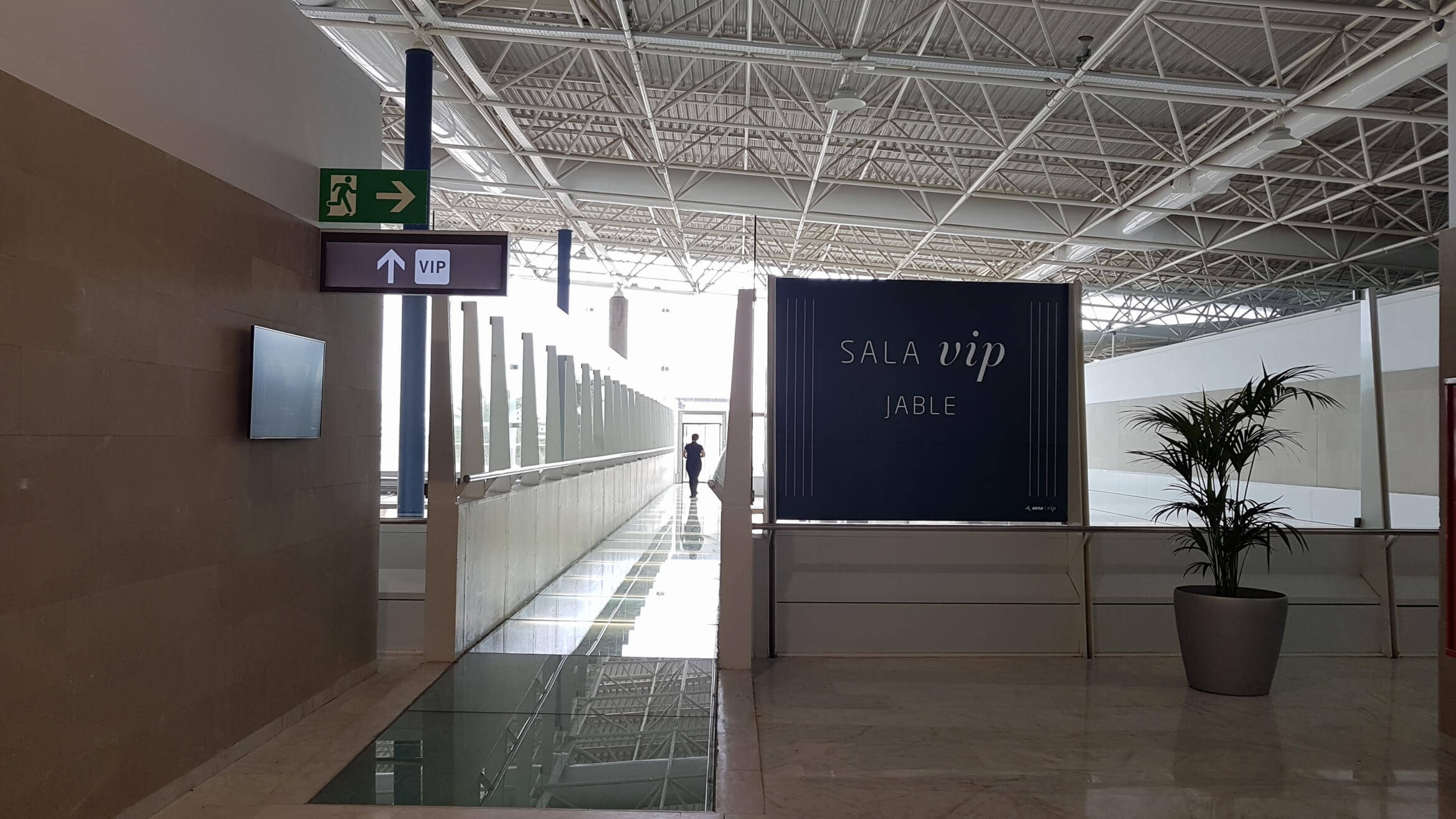 Fuerteventura Airport's 5,000 square metre terminal building includes shops, restaurants, cafés and bars that ensure any time spent waiting for a Fuerteventura charter flight is both comfortable and enjoyable. Free, unlimited Wi-Fi is available throughout the airport as are computer stations, photocopying, and printing services for any last minute work that needs sorting out before your flight.
The airport has also developed an app to make the most efficient use of your time and to plan ahead. Designed for passengers, the Aena App helps you to be in the right place at the right time, including finding your check-in counter and gate. The app's other functions include:
Real-time flight information
Layout of the airport
Parking space reservation
A map of restaurants and shops
Access to other VIP services
Hire a Private Jet from Fuerteventura (Puerto del Rosario) Airport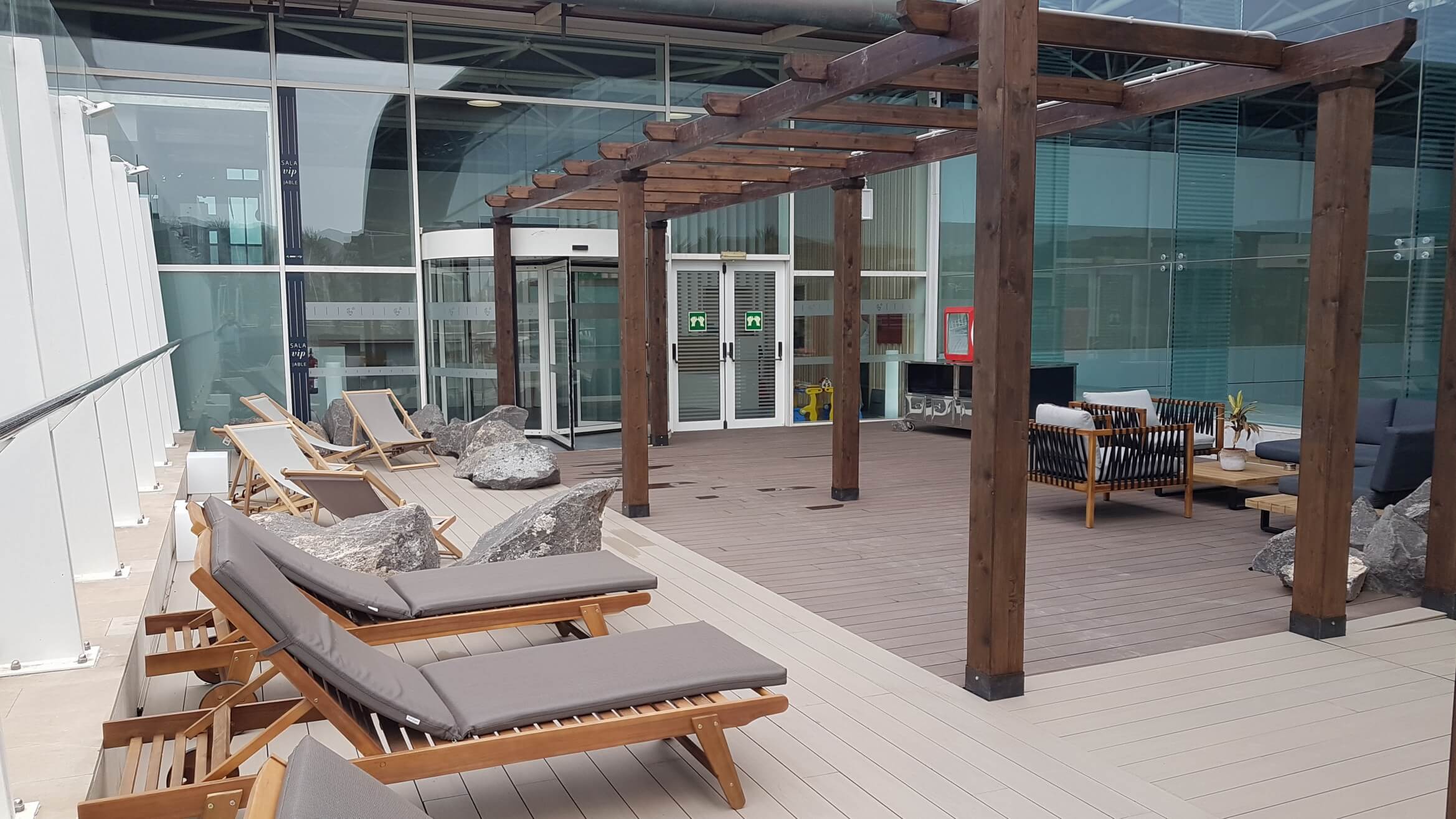 Over five million passengers a year travel through Fuerteventura Airport travelling to or from numerous domestic and international destinations. The following cities enjoy particularly high demand from Fuerteventura's private jet customers:
As the Canary Islands are the perfect escape to sunshine and warm weather year round, Fuerteventura flights are popular from many European cities. Meanwhile, residents of the island with business connections in the European mainland find the direct connections and flexible departure times of private jet hire appealing. Destinations in Germany such as Cologne Bonn or Munich are a four hour flight time as is the Austrian alpine city of Innsbruck. Flights from Fuerteventura to the UK take slightly less than four hours. Birmingham, for example, is three hours and 50 minutes.
Fuerteventura Airport Runway
| | | |
| --- | --- | --- |
| Runway | Length and width | Surface |
| 01/19 | 3,406 m x 45 m | Concrete |
Fuerteventura is one of the most beloved of the Canary Islands, known for their white beaches and long, sunny days throughout the year. When you hire a private plane to Fuerteventura, you can arrive relaxed and ready to enjoy some downtime. The island's beaches are a paradise for those who enjoy surfing or diving. One can also take a leisurely stroll along the coast or dine al fresco in one of Puerto de Corralejo's elegant seaside restaurants. An exclusive boat tour gives one the opportunity to catch a glimpse of dolphins or whales. Sports enthusiasts can enjoy the greens at the Fuerteventura Golf Club, only a 15 minute drive from the airport. Book your flight with JetApp today!
Airport Facts
Airport code: GCFV / FUE
Altitude: 25 m (82 ft) above MSL
Passengers per year: 5,676,817 (2016)
Aircraft movements per year: 45,456 (2016)
Aircraft types: all common aircraft and weight classes
Runway operating hours: 6:30am to 10pm (summer), 7.30am to 11pm (winter)
Runways: 1 (3,406 m)
Top Connections
Cologne Bonn Airport (Germany)
Munich Airport (Germany)
Birmingham Airport (UK)
Luxembourg Airport (Luxembourg)
Innsbruck Airport (Austria)
Nuremberg Airport (Germany)
Madrid Barajas Airport (Spain)
Faro Airport (Portugal)
Guernsey Airport (UK)
Dublin Airport (Ireland)
Zurich Airport (Switzerland)
Karlsruhe Baden-Baden Airport (Germany)
Inverness Airport (UK)
Amsterdam Schiphol Airport (Netherlands)
Rotterdam Airport (Netherlands)