Charter a Flight to or from Gran Canaria Airport
With a private jet to the Canary Islands you'll travel relaxed, enjoying nonstop connections, premier service, and an individually tailored itinerary. Fine sand beaches, luxury resorts, and impressive mountain landscapes await you in Gran Canaria.
Gran Canaria (Las Palmas) Airport History
In 1919, the Spanish and French governments allowed Frenchman Pierre-George Latécoère to establish a connection between Toulouse in southern France and Casablanca in Morocco. Due to the Canary Islands' strategically advantageous location in the Atlantic off the northwest African coast, Gran Canaria Airport was primarily used by the military until 1930, when a decree from Spain's King Alfonso XIII opened it to civil aviation. The first connection to Madrid followed shortly thereafter. The construction of a passenger terminal in 1946 represented a major milestone for the airport, making international air travel possible.
The runway was extended in 1948, 1957, 1960, and 1970 in order to provide appropriate conditions for new types of aircraft. Extensive reconstruction work to the terminal took place in 1963, including a review of safety standards and the modernisation of the manoeuvring area. A new control tower was built in 1966 and, in 1980, a second 3,100 metre asphalt runway was put into operation, significantly increasing the capacity for flights to Gran Canaria. A second terminal for domestic flights was added in 1973, followed by a rapid increase in the number of flight movements. The terminal's capacity was further extended in 1991 to accommodate more passengers. As the Canary Islands have continued to rise in popularity as a holiday destination, in 2011 the airport's operating company devised a plan to comprehensively modernise and extend Gran Canaria Airport, completing construction in 2015. The renovation doubled the size of the terminal building and increased the number of check-in counters accordingly.
Gran Canaria Airport Location
The airport in Gran Canaria is located on the eastern coast of the third largest island in the Canaries, 25 kilometres south of the city of Las Palmas de Gran Canaria. The popular beaches of Maspalomas, San Agustín, und Playa del Inglés are also an easy ground transfer away.
Distance from LPA Airport to the island's highlights:
Las Palmas Old Town (Vegueta): approx. 20 kilometres by car
Maspalomas Beach: approx. 32 kilometres by car
San Agustín Beach: approx. 26 kilometres by car
Playa del Inglés: approx. 30 kilometres by car
San Bartolomé de Tirajana: approx. 36 kilometres by car
Puerto de Mogán: approx. 53 kilometres by car
Private Jet to or from Gran Canaria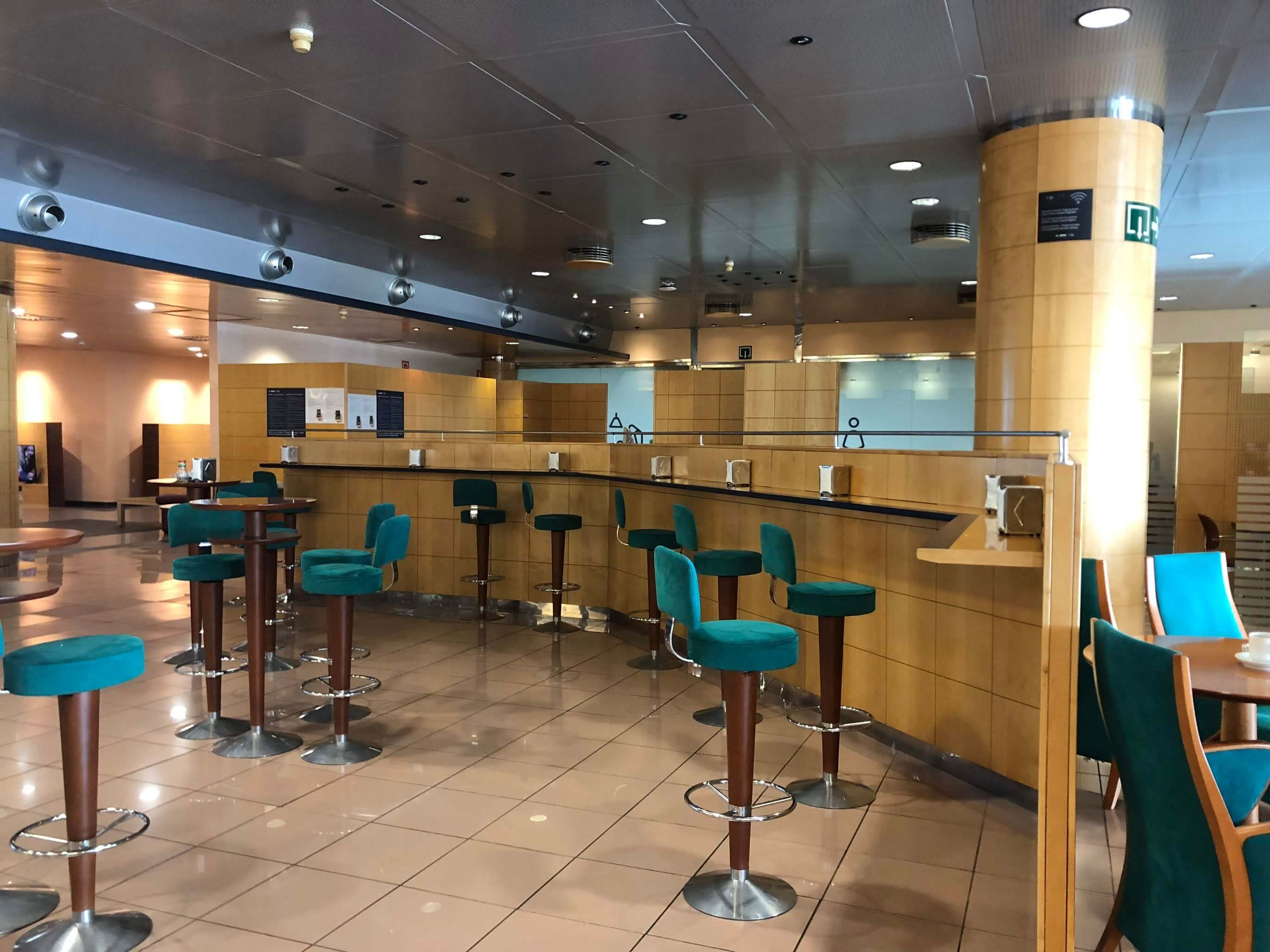 Also known as Gando Airport, Gran Canaria Airport is the most important transportation hub in the island chain. The airport is not far from its largest city, Las Palmas de Gran Canaria, which is the seat of government for Las Palmas province, consisting of the three eastern Canary Islands: Gran Canaria, Fuerteventura and Lanzarote.
A private jet to Las Palmas is the quickest and most comfortable way to begin enjoying the natural beauty of Gran Canaria, offering flexibility in terms of routes and departure times. The passenger cabin's private atmosphere and customised service means a completely stress free journey. When travelling from Gran Canaria to other destinations, the airport's VIP areas and services assure minimal waiting time before you're off to the destination of your choice.
Gran Canaria flights can take you to a variety of international cities, the most popular connections to which are:
A charter flight from Las Palmas to Cologne Bonn Airport is a little over four hours. In about an hour less you could find yourself in Faro, the Portuguese harbour town that combines urban flair with the scenic charms of the Algarve. Spain's vibrant capital Madrid is about two and a half hours away.
Gran Canaria Airport's runways have been extended a number of times and can accommodate all types and weight classes of aircraft:
| | | |
| --- | --- | --- |
| Runway | Length and width | Surface |
| 03R/21L | 3,100 m x 45 m | Asphalt |
| 03L/21R | 3,100 m x 45 m | Asphalt |
Excellent Service on Charter Flights to and from Gran Canaria
The airport in Gran Canaria encompasses a main building housing three terminals. A VIP lounge and a business centre are located in Area C on the second floor. The Lounge Sala Galdós is open from 6am to 10pm and is accessible from both the domestic and international terminals. The airport boasts a spacious terrace with a spectacular view of the Atlantic ocean. Services and amenities include:
Food and drink
Personal assistance
Books and newspapers
Television
Computer work stations with internet access
Wi-Fi
Passengers of business flights to Gran Canaria will appreciate the opportunity to arrange meetings at the convenient and amply equipped business centre, consisting of numerous meeting spaces as well as a conference hall with a capacity for 70 participants.
In addition, the airport features excellent luxury shopping opportunities. A diverse array of shops offer a wide selection of goods from jewellery to cosmetics to souvenirs.
Transfers to Gran Canaria's Top Holiday Spots
Following your charter flight to Gran Canaria, Las Palmas and the island's many holiday resorts are a quick journey via highway, only a half hour drive in some cases. Several car hire companies have counters at Gran Canaria Airport, including luxury cars.
Discover the Canary Islands with a Private Jet to Gran Canaria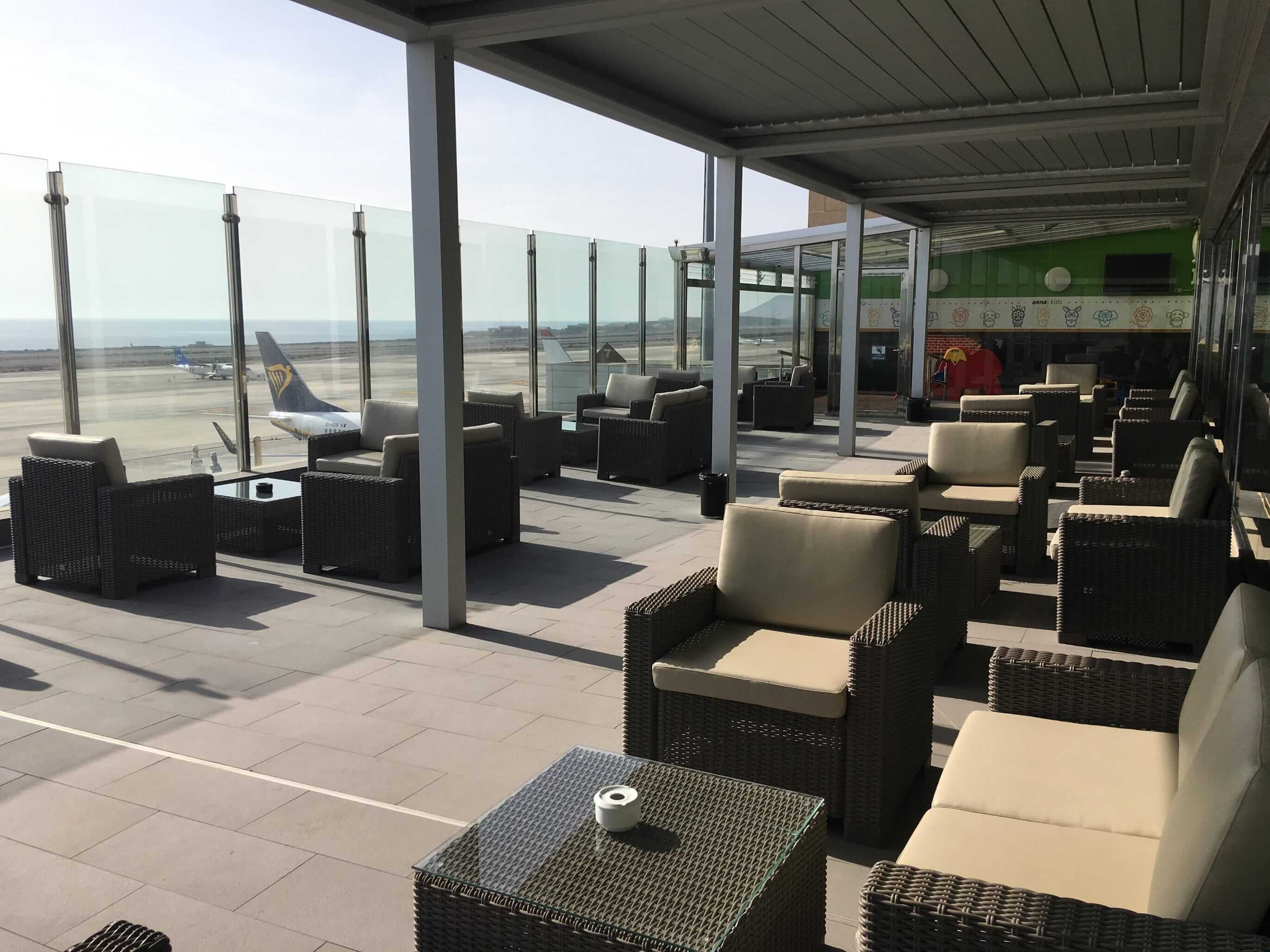 The third largest and most popular island of the Canaries is rich with contrast, from well-manicured sandy beaches, rugged, rocky coastlines, natural dunes, barren mountains, pine forests, and palm groves. Close to the coast, Las Palmas offers metropolitan flair, while the inland is quieter; here, vacationers can explore an impressive volcanic mountain landscape with deep gorges and secluded villages.
Those who enjoy a spot of sunshine won't be disappointed by the numerous fine sand beaches. Although on the same latitude as the Sahara desert, ocean currents and trade winds favour the Canary Islands with a mild climate that allows bathing year round with a comfortable water temperature of between 20 to 25 degrees in both summer and winter.
Sightseeing opportunities include the well-preserved Old Town of Las Palmas with its historic architecture and charming cafés. In contrast to the city's hustle and bustle, the village of San Augustín is close to beautiful bathing areas, whilst the idyllic palm oases and dune landscapes of San Bartolome de Tirajana make for an enchanting escape. The western part of the island is a designated UNESCO Biosphere Reserve, ideal for appreciating nature.
Airport Facts
Airport code: GCLP/LPA
Surface area: 553 ha
Altitude: 24 m (79 ft) above MSL
Passengers per year: 12,093,645 (2016)
Aircraft types: all common aircraft and weight classes
Runway operating hours: 24/7
Runways: 2 (3,100 m, 3,100 m)
Top Connections
Cologne Bonn Airport (Germany)
Faro Airport (Portugal)
Madrid Barajas Airport (Spain)
Innsbruck Airport (Austria)
Valencia Airport (Spain)
Billund Airport (Denmark)
Nuremberg Airport (Germany)
Málaga Airport (Spain)
Munich Airport (Germany)
Paris Le Bourget Airport (France)
Zurich Airport (Switzerland)
Barcelona Airport (Spain)
Lisbon Airport (Portugal)
Milan Linate Airport (Italy)
Basel Mulhouse Airport (France)